Suicides Due to the Corona virus are Most Definitely Preventable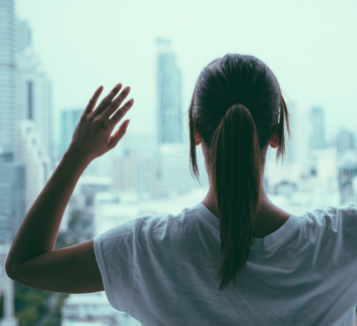 Suicides Due to the Corona virus are
Most Definitely Preventable
The corona virus pandemic is having a devastating impact on many people's
lives, including individuals who:
• Have lost loved ones
• Have lost their jobs
• Are working on the front lines in hospitals
• Are stuck at home with children who must be home schooled
• Are stuck at home with abusers Are experiencing a significantly greater degree of stress, anxiety and depression
• Are experiencing a heightened degree of emotions – anger, sadness and fear
People Look for Ways to Ease Their Pain and Suffering
People respond to these stressors in many different ways. Some may become withdrawn, anti-social and non-responsive. They may also turn to over-eating and the use drugs and alcohol in an attempt to mask their pain. The most drastic and dire of these consequences, however, is when someone chooses to die by suicide. In the midst of this crisis, there have even been emergency room physicians that have chosen to die by suicide because of the mental toll this unprecedented situation had taken on them.
Often times, their families, friends and coworkers are left wondering if they could have done something to help prevent the situation.
While we can never turn back the clock, the good news is that any additional deaths by suicide from this pandemic are absolutely preventable.
Shifting Our Thinking is a Game Changer
Science Has Proven We Have
Little Control Over Our Thinking Naturally
According to the Journal of Behavioral and Brain Sciences, we only use our on purpose, deliberate, conscious thinking, over which we have complete control, 5% of the time. We use our automatic, reactive, subconscious thinking 95% of the time. Which means we are in reaction mode most of the time. Our subconscious thinking is responsible for most of the negativity and challenges we experience in life. According to our government's National Science Foundation, we have up to 60,000 thoughts per day, with 80% of them being negative and 95% being repetitive.
We Relive Our Negative Thoughts and Experiences Over and Over Again, Every Day
It is natural and automatic for people, including the frontline workers in our medical communities, to repeat in their minds those ugly scenes, negative memories of loss, physical challenges, exhaustion and fear of illness countless times daily, over and over. It is certainly a form of PTSD (posttraumatic stress disorder).
Negative Experiences are Just the Beginning of the Negative Process
While the original experiences we encounter can be difficult and devastating, it is what we do afterward, in our own minds, that is most destructive to us and our mental health. It is our automatic and reactive thinking, and the lack of skills we have to shift our thoughts, that causes most of the mental and emotional pain and suffering we encounter.
The Great News is That Science Has Also Proven Everyone Has
the Ability to Rewire Their Brain
Neuroscientists have proven that every person can retrain their brain to think in a new and different way, which can help people overcome their natural, automatic and negative tendencies.
The Goal is to Shift Our Thinking to Be More Constructive, Productive and Protective
We all have the ability to take back the power and control over our thoughts, emotions, communication and behavior. The three primary requirements to accomplish this include:
Understanding, in detail, how and why you think the way you do, and how that causes most of the negativity and challenges in life.
Learning the specific step-by-step process that will allow you to shift your thinking from negative subconscious thoughts to more positive and productive ones, on a moment-by-moment basis.
Taking responsibility for incorporating these life transforming steps into your day-to-day life.
Conscious Activation's Thinking Program
Provides 37 Steps to Transform Your Life by Transforming Your Thinking
The 100% online Thinking Program includes three video courses, three workbooks and two downloadable self-talk audio (MP3) files to support you throughout the Program and beyond. It is being made available during this difficult time for $24.99 at a 75% discount. This will help level the playing field and make this transformational Program available to most anyone who is ready to make a true difference in their own lives. This is an opportunity for you to come out of this very challenging time stronger, better and kinder – to yourself and others.
Once you have learned and implemented the skills to shift your thinking, you can stop turning over your life's happiness to other people or outside circumstances. It is time to stop waiting for someone or something else to make your life better and happier. You have the ability to do it yourself. Prevention is the name of the game.
It is Time to Prevent All Deaths by Suicide
From this Pandemic
Every person has gifts and talents to contribute to our world. When we lose someone to death by suicide, it is never just their families and loved ones that suffer. We all do. The world does.
Once people implement the 37 steps and understand how to take their power back, they will always choose life.
Become Conscious Active and change your life forever. Visit www.ConsciousActivation.com and join our growing community of conscious
thinkers.