Corporate Power Thinking™
YOUR BASIC CORPORATE PROGRAM INCLUDES:
INDIVIDUAL EMPLOYEE TRAINING
Each employee enrolled in the Power Thinking Program will be provided access to their own personal online Thinking Program™ which includes 2 courses consisting of: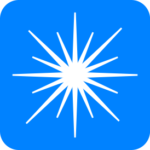 The Thinking Program will provide 3 ½ hours of video training and workbook exercises throughout the courses.
SUMMARY
SELF-TALK
AUDIO FILES (FOR ONGOING SUPPORT)
AN ACCOUNTABILITY STRUCTURE IS INCLUDED
The Program will take each employee through a deep dive into:
1.

How and why they think the way they do, and specifically, how their thinking drives the negativity and challenges which can interfere with their job performance and corresponding group dynamics.
2.

A step-by-step process that will allow them to shift their thining, consciously, so they regain the power and control over their own happiness, fulfillment and productivity in both their work and personal lives.
The Program will help them protect their own mental health and well-being.
Upon completion, each employee should have the skills necessary for them to consciously manage their own thinking, emotions, communication and behavior.
CORPORATE/
MANAGEMENT SUPPORT
Your Corporate Power Thinking Program also includes:
1.

MONTHLY 1 HOUR COACHING WITH KEY EXECUTIVE
2.

MONTHLY 1-HOUR EXECUTIVE MASTERMIND SESSION (DISCUSS/RESOLVE ISSUES)
3.

90-MINUTE TRAINING SESSION WITH COMPANY'S POWER THINKING FACILITATOR:

Facilitator workbook included
Develop accountability structures
Learn how to coach others through breakdowns and conflicts
Train others within the business (duplication of efforts)
Enhance onboarding of new hires
Support the company in becoming independent in the ongoing implementation of Power Thinking throughout the organization
EMPLOYEE FEEDBACK SURVEYS
It is critical to quantify the success of your Power Thinking Program. 100% confidential employee surveys provide feedback from all participating employees, managers and executives related to:
THE BASIC PROGRAM INCLUDES:
A baseline survey (pre-program)
Quarterly surveys (to quantify improvement)
Program extensions/refreshers, customizable options, additional coaching and expanded support may be available upon request.
THIS IS YOUR WAKE-UP CALL
You have the opportunity to arm yourself and your employees with strong, conscious thinking skills to help everyone protect their own mental health and wellbeing. It will support stronger, healthier relationships and teamwork, and help your business evolve into a more powerful and productive company.
BECOME PART OF THE SOLUTION
JOIN DR. SUSANNE'S Conscious Activation Movement